Late Shri OmPrakash Dua (

Founder Director

)

A man who chaired ONGC, Head Quarter Dehradun accounts Department as Director with a Difference . A strong personality who developed people, family and created a " Culture Legacy" of "Every One Is EQUAL" on the platform of "JOINT WORKING"

Urmil Dua

A lady of strong will power to share, care and possessing talent for "Prefect Management Skills". She is a Entrepreneur and has interest in share market, where in she studies "Financial Analysts" approaches for future investments.

Dalip Dua

A Entrepreneur who is life member of "International Hydro Association" with strong discipline and believes in Team work with confidence to deliver project co-ordination through effective "Time Management Skills". The Vision and Horizon of KHPPL client is driven by him under synergy with "Corporate Houses", who believe in Innovation, Integrity, Intelligence and Inclusive Development of Infrastructure Projects throughout Globe. Member of task force on Small Hydro of "Confederation Indian Industries National Committee" ( C I I ) on renewable energy. Read More...

Soniya Dua

The Charming Inspiration of KHPPL towards Financial Control makes her perfect "Financial Controller". She strongly admires and pursues "Lean and Mean" theory of Business and has cultivated same in KHPPL team. Edge over competitors for being "Cost Effective Consultancy" company with Global Network to serve their clients with "Cost Productive Solution". Short Training in Bankable DPR from "Alternate Hydro Energy Centre Indian Institute of Technology Roorkee"
GENERATION
3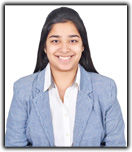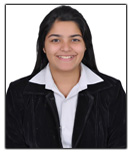 Anushree Dua
Enakshi Dua
Girls who are growing with Legacy of Culture and Education towards better "Society Creation". KHPPL Corporate Social Responsibility programme dwells through their participation in social and interactive sessions of company get togethers.