INDIA SPAIN FORUM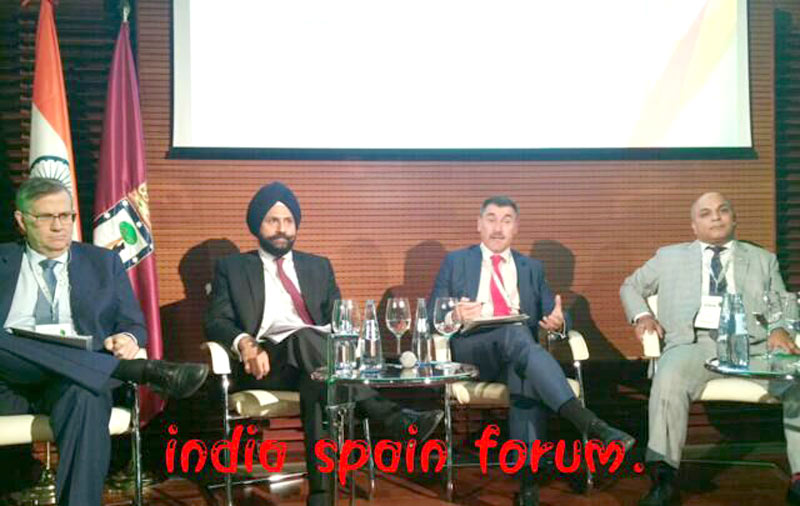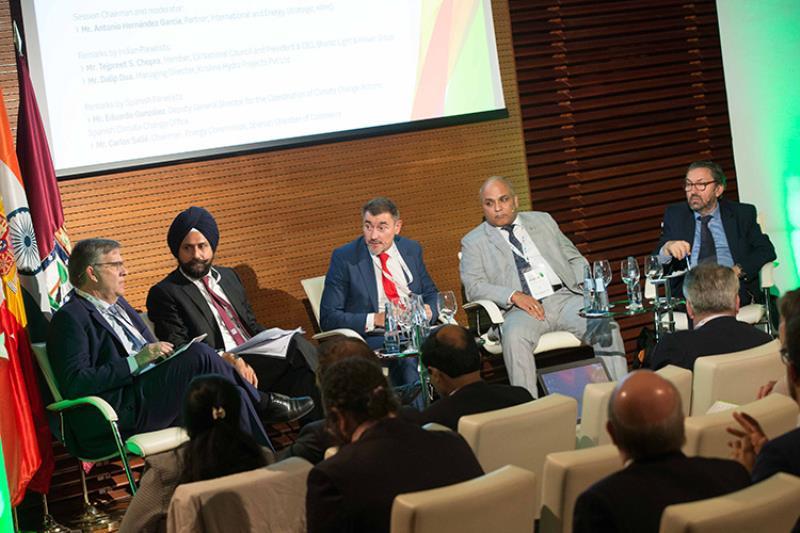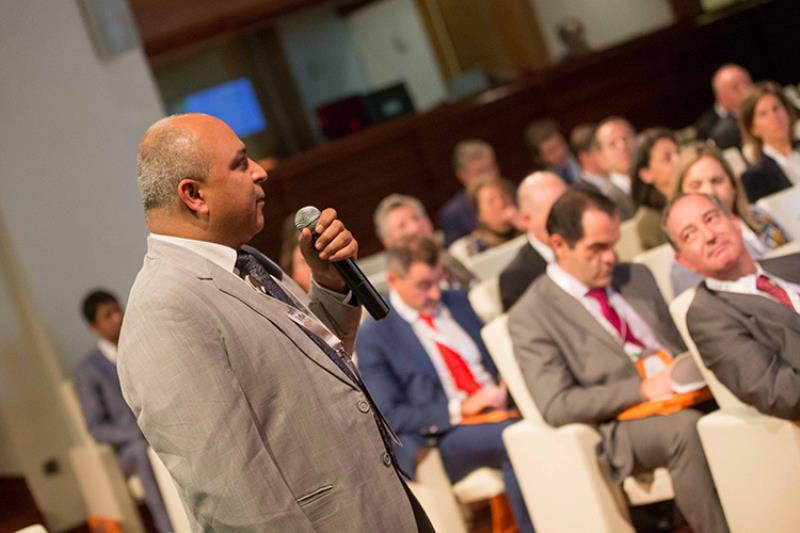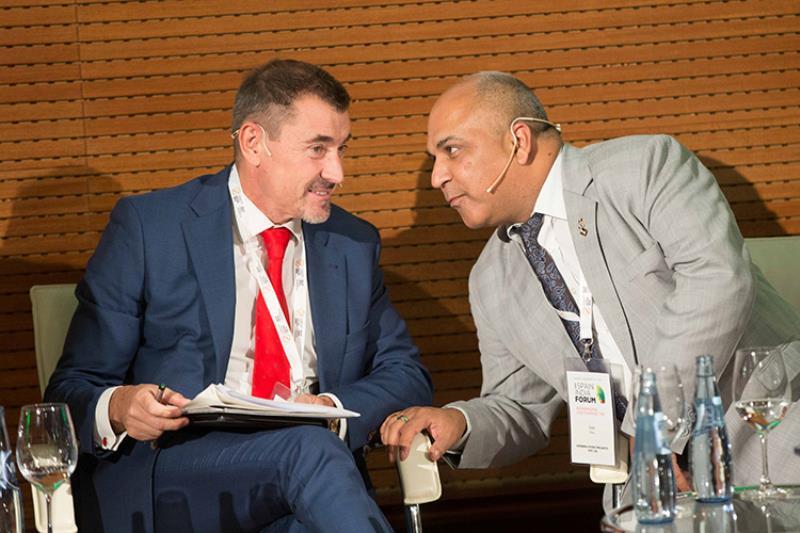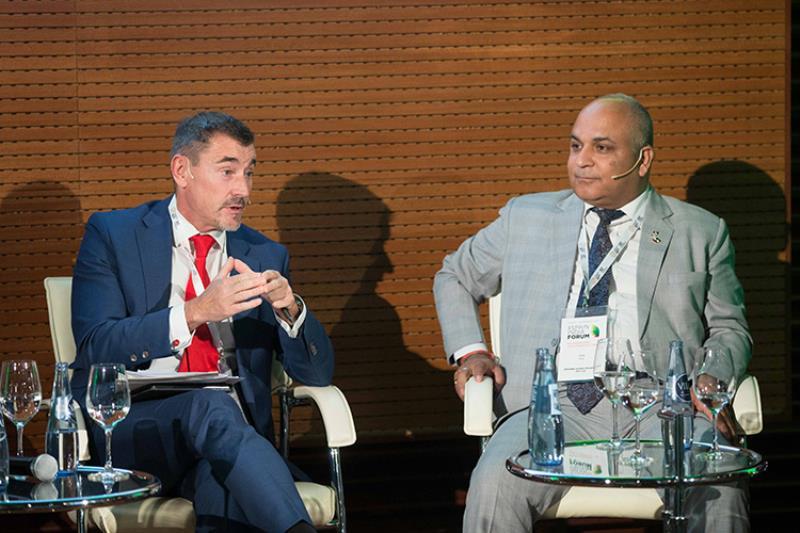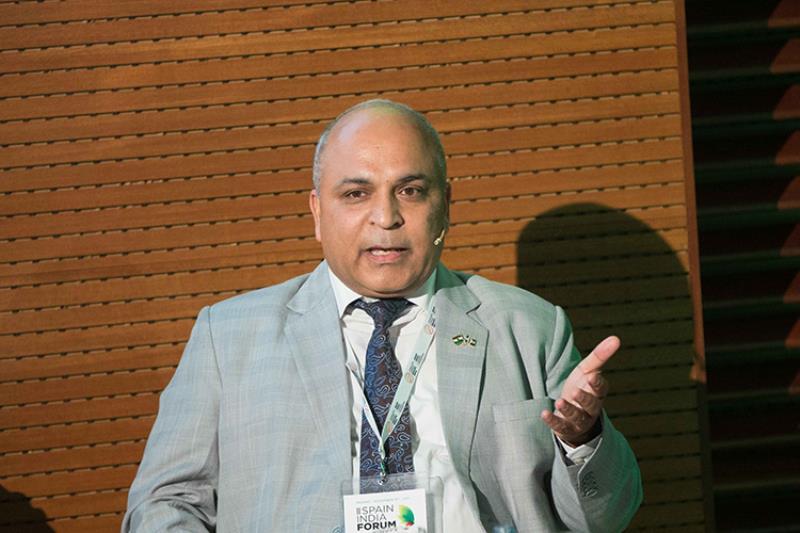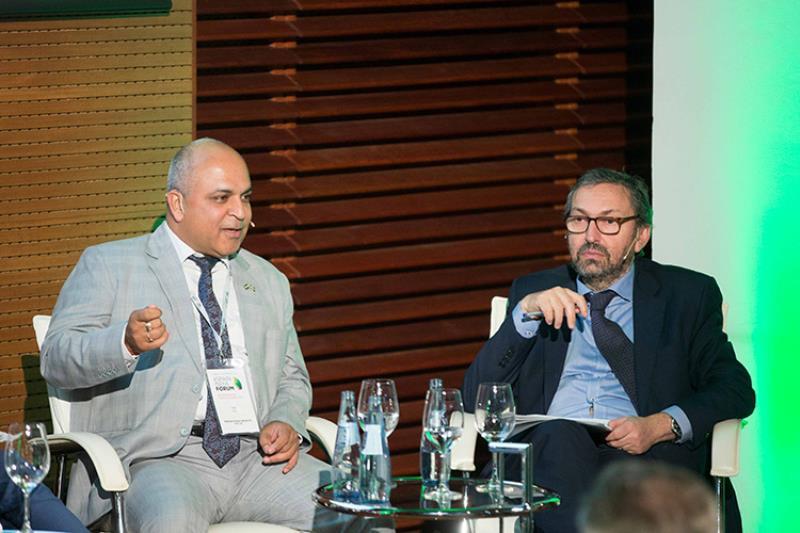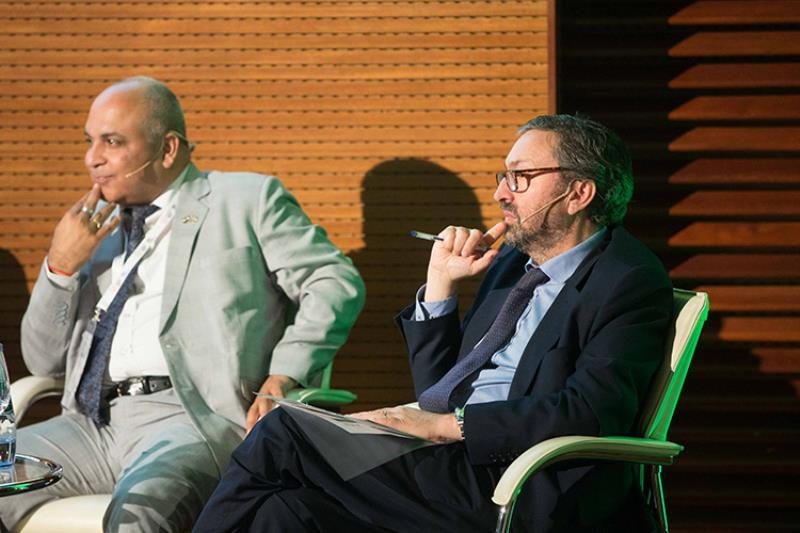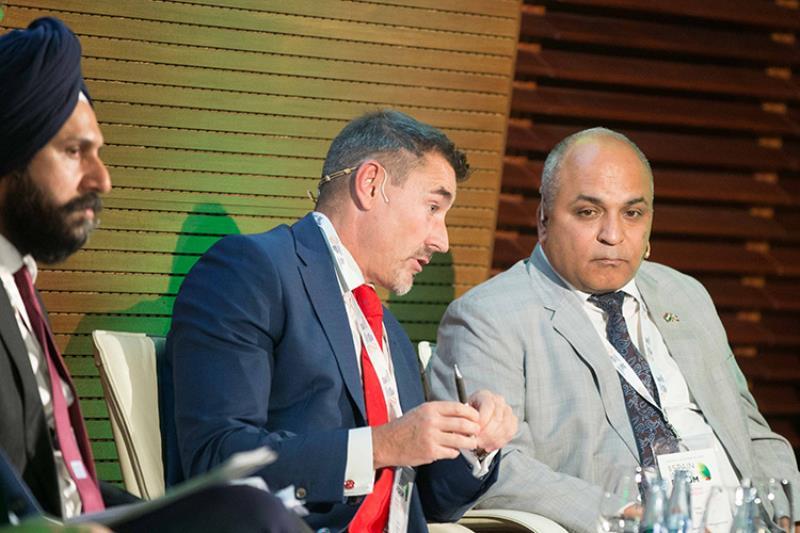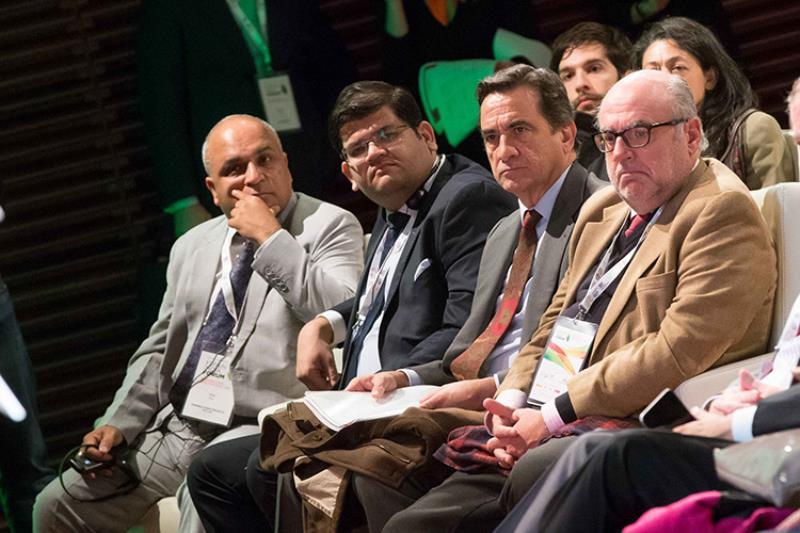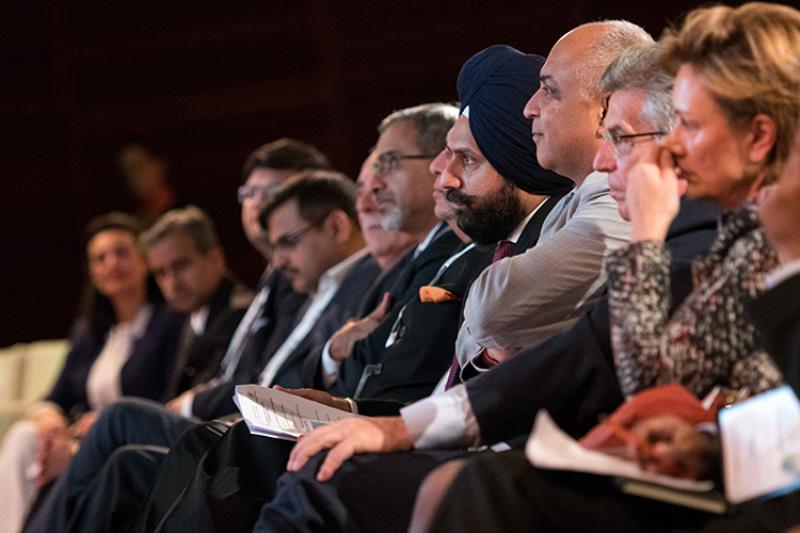 MANTHAN –II "GROWTH TO PURSUIT" 29–30 December 2016 DEHRADUN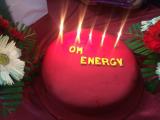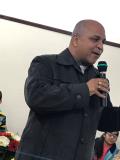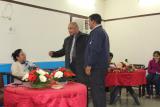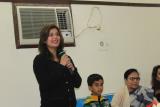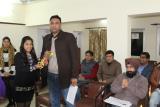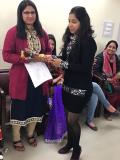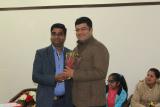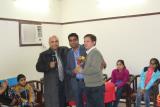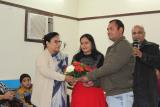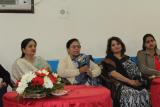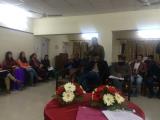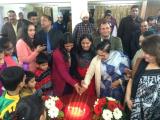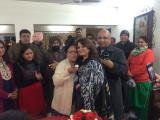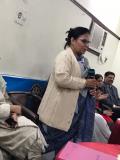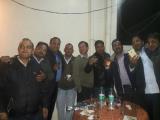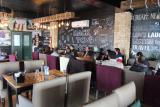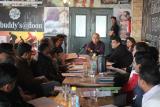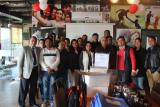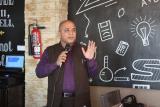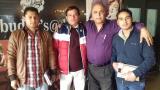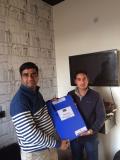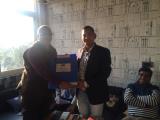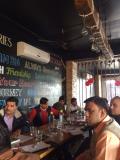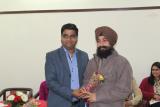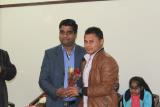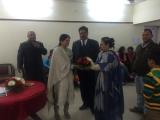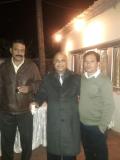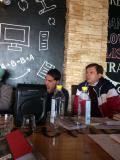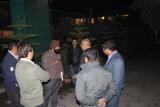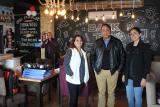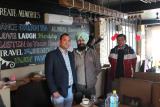 KHPPL Cooperation Agreement Signing with Verkis Iceland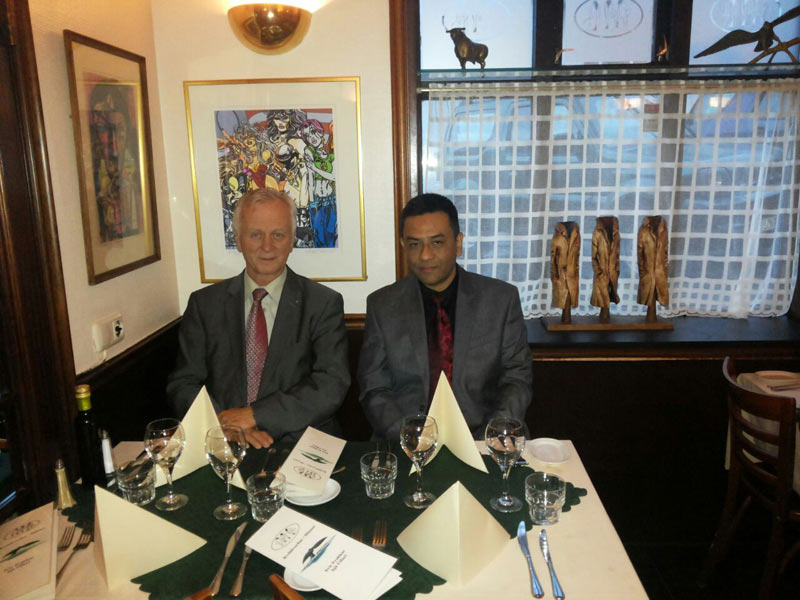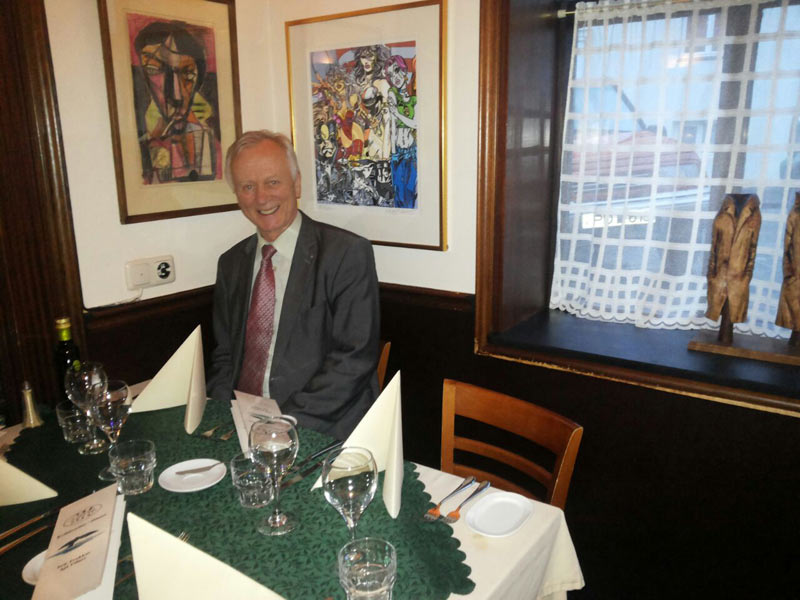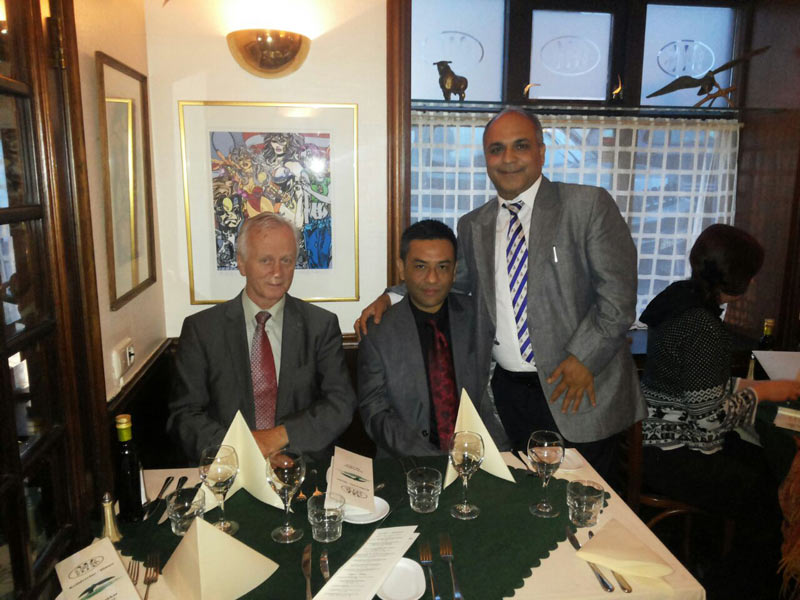 KHPPL presence in "South Asia Investor's Workshop on Cross – Border Electricity Trade on 24th-25th September 2014"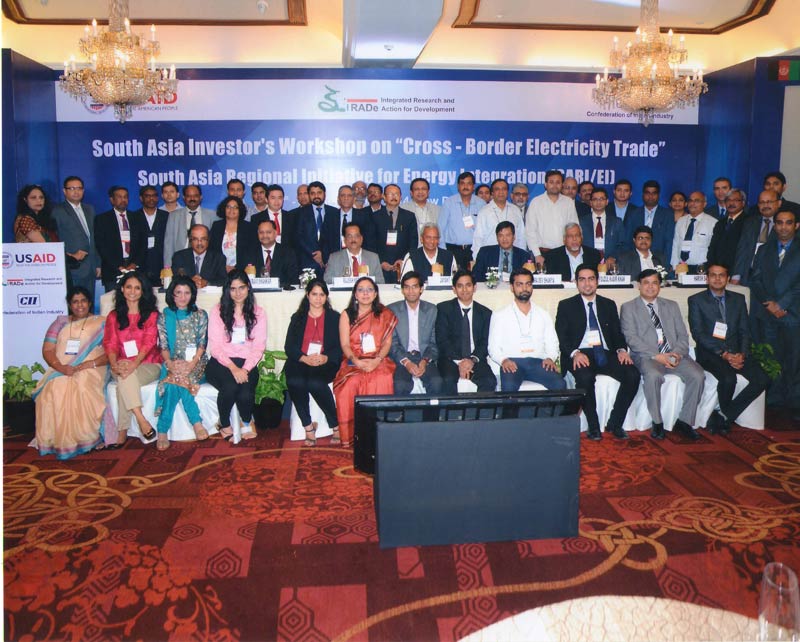 Nepal Durbang HEP Visits of Sanjay Saklani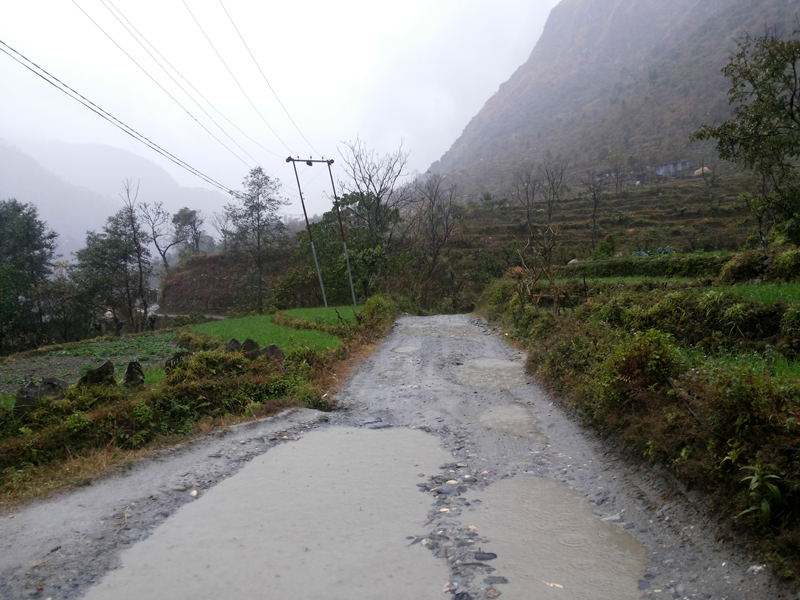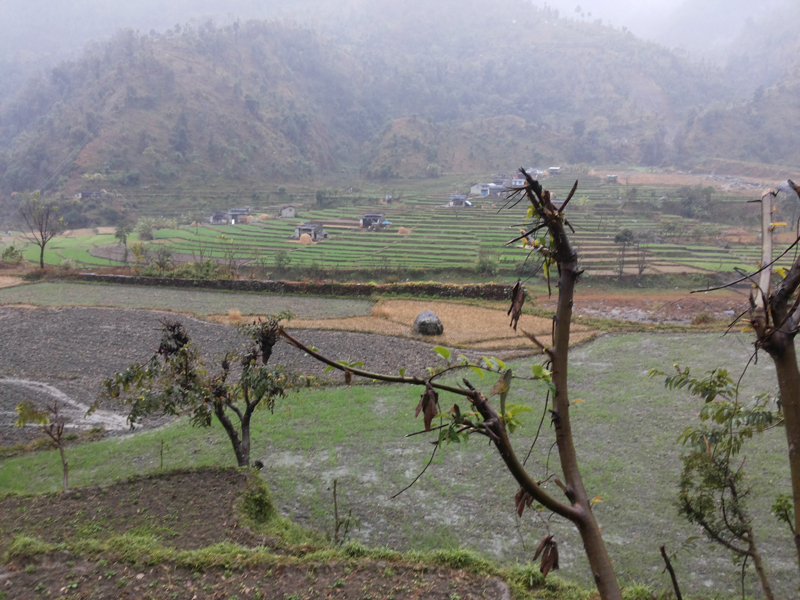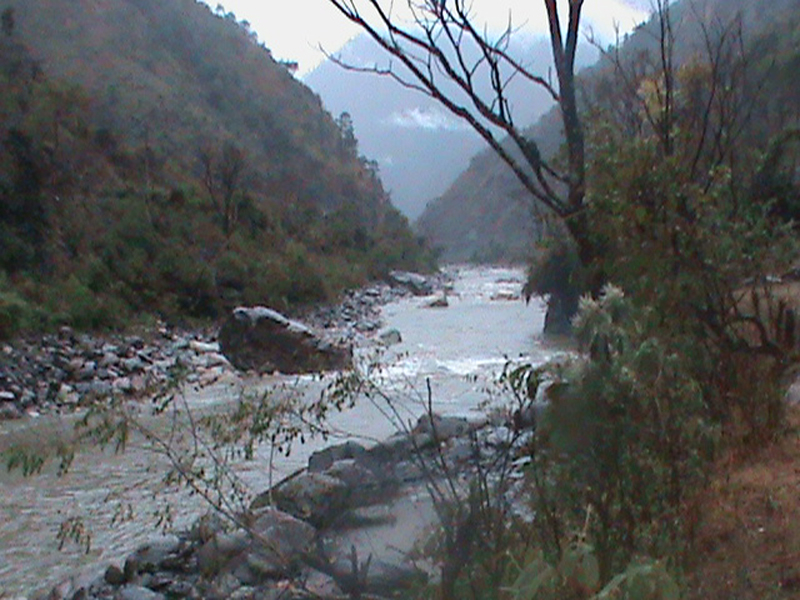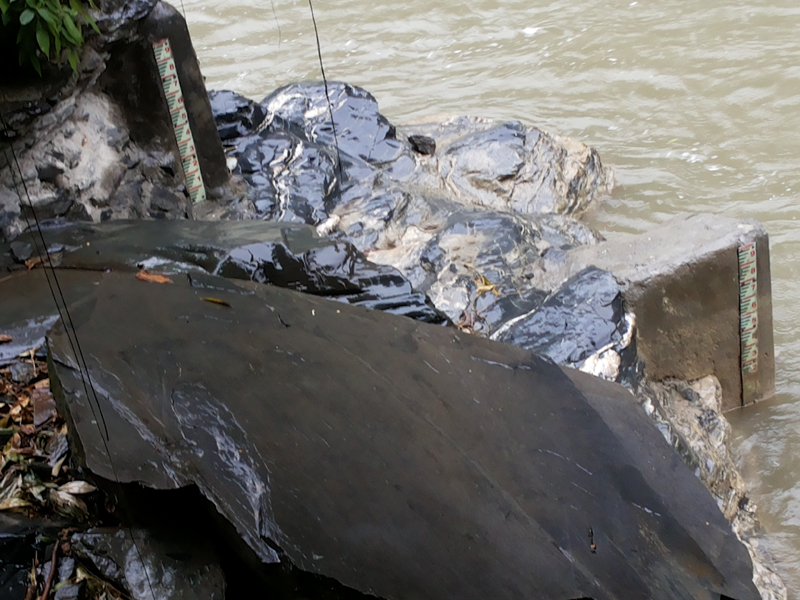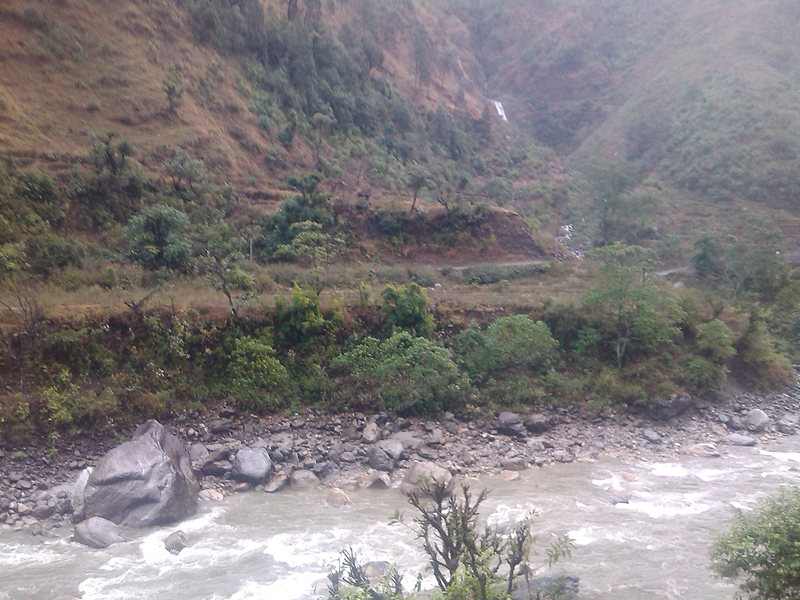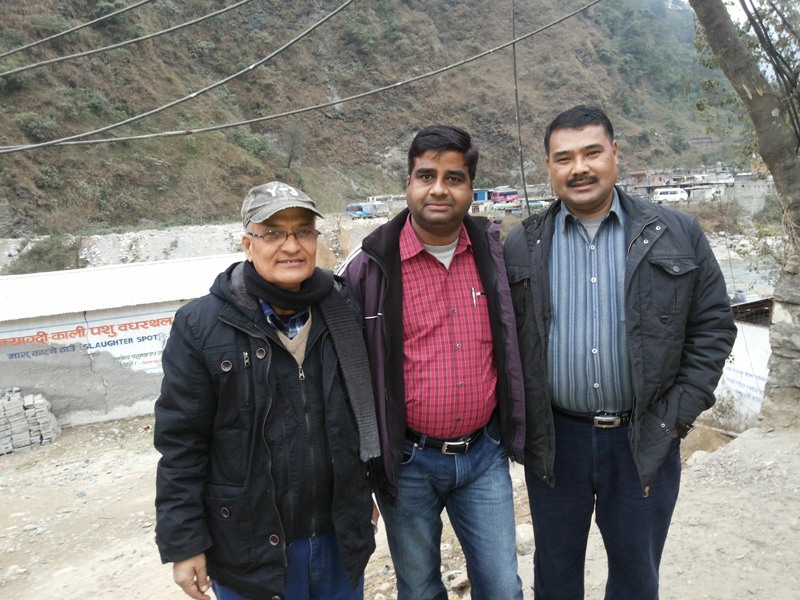 Nepal Arun HEP Visits of Sanjay Saklani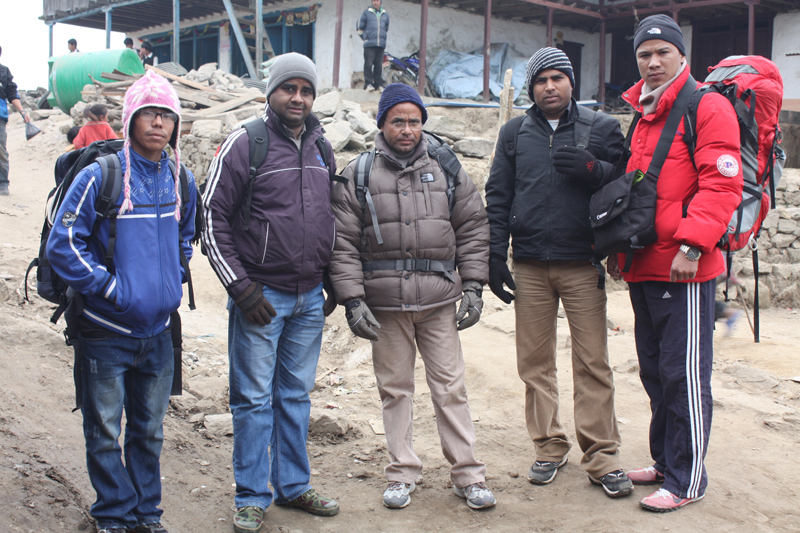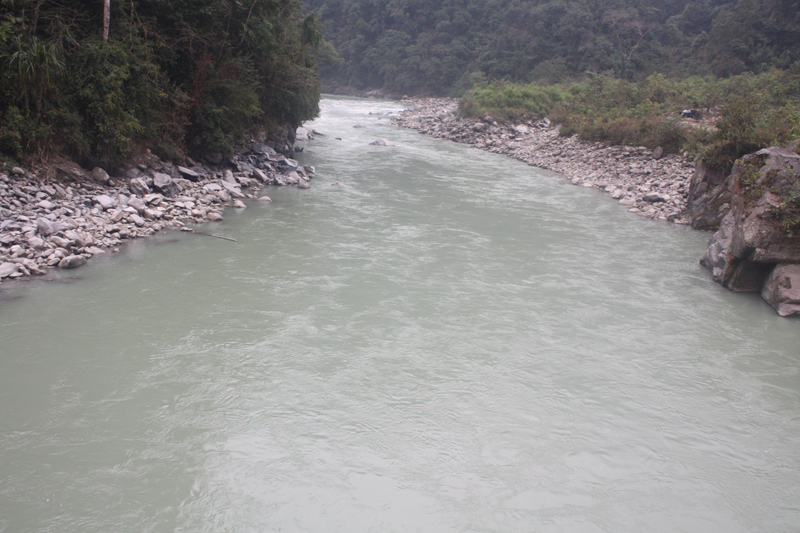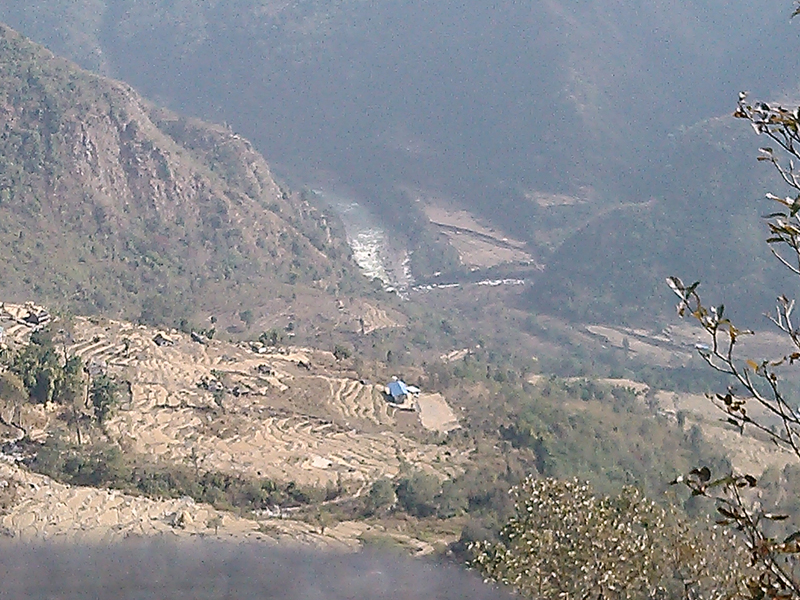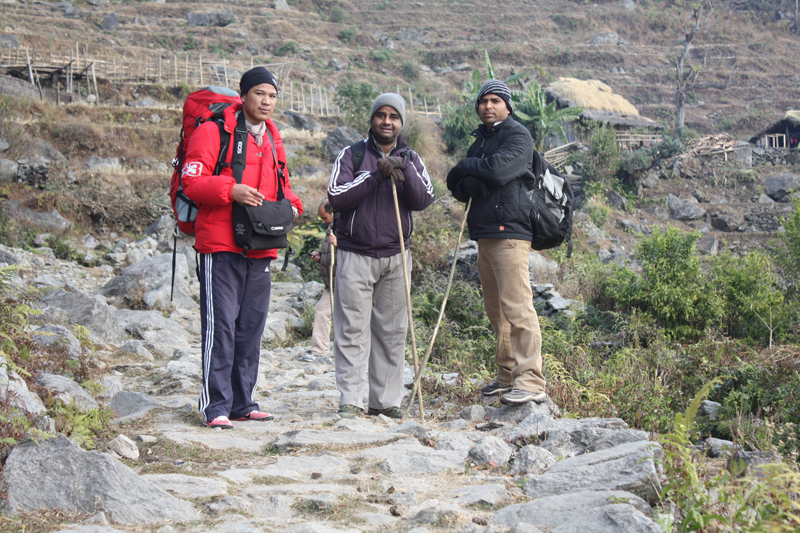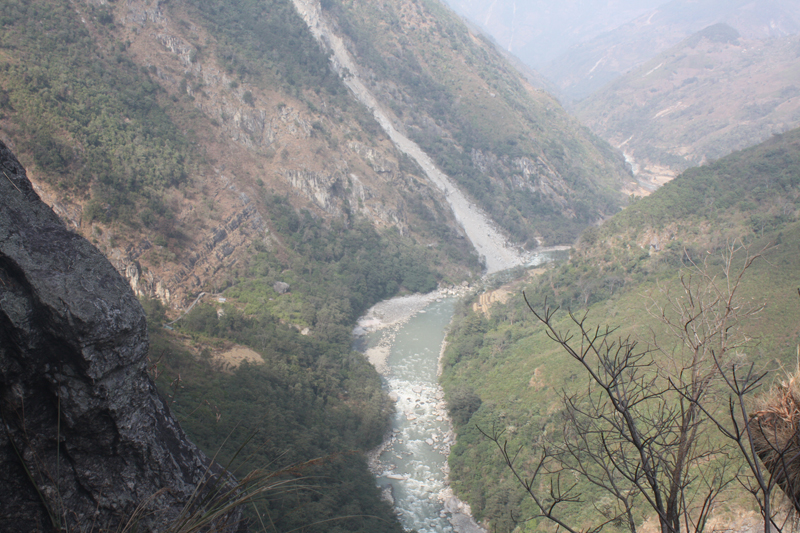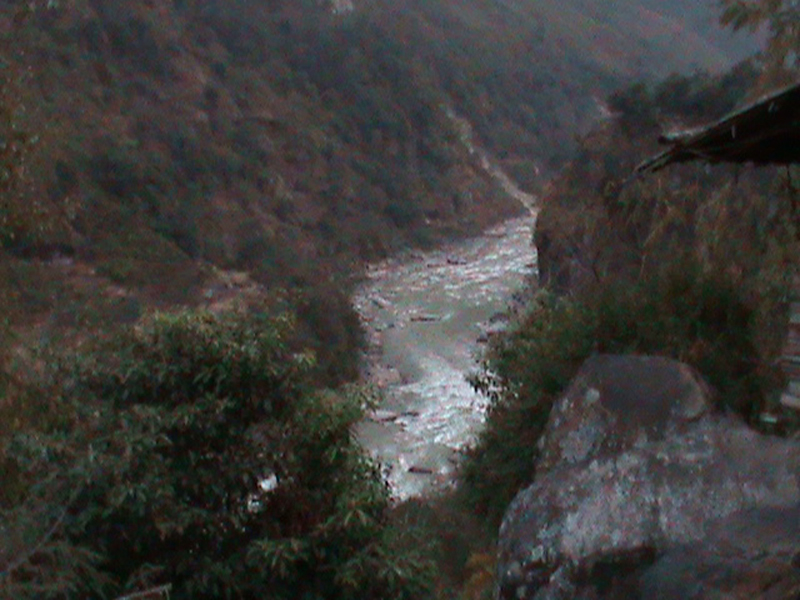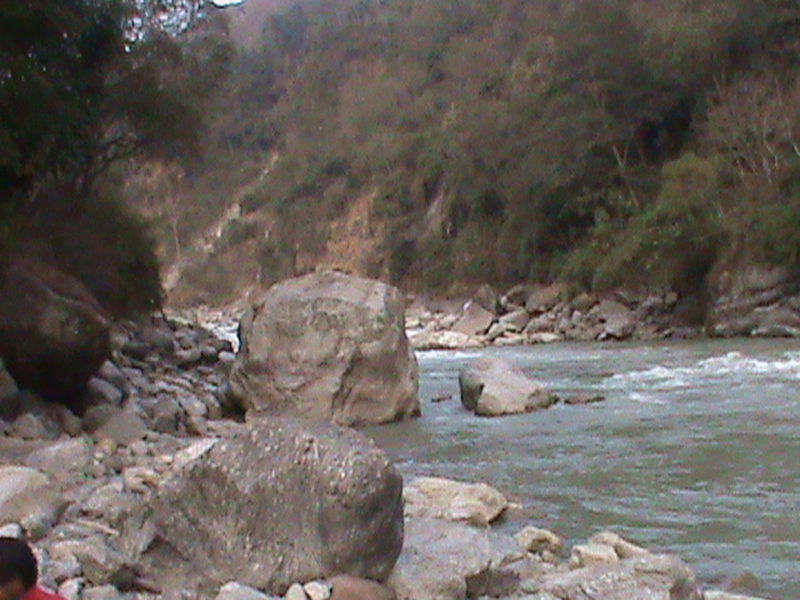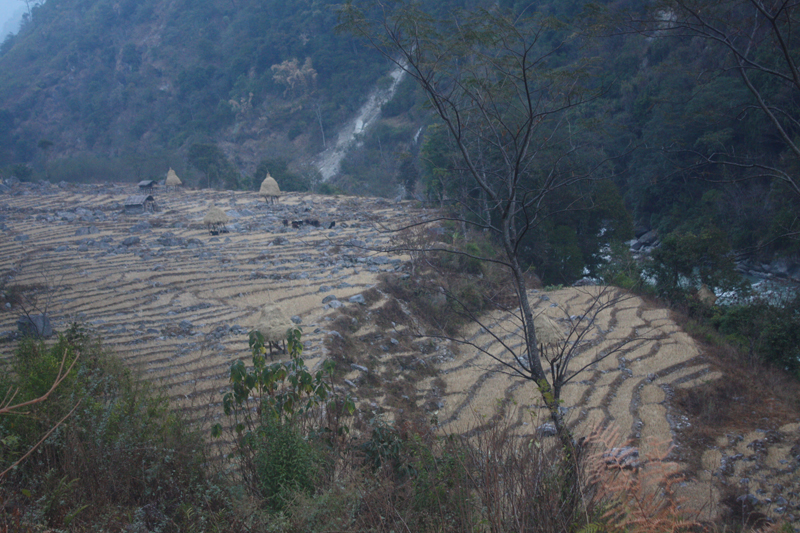 Geo-thermal Plant visit of Mr Dalip Dua in Iceland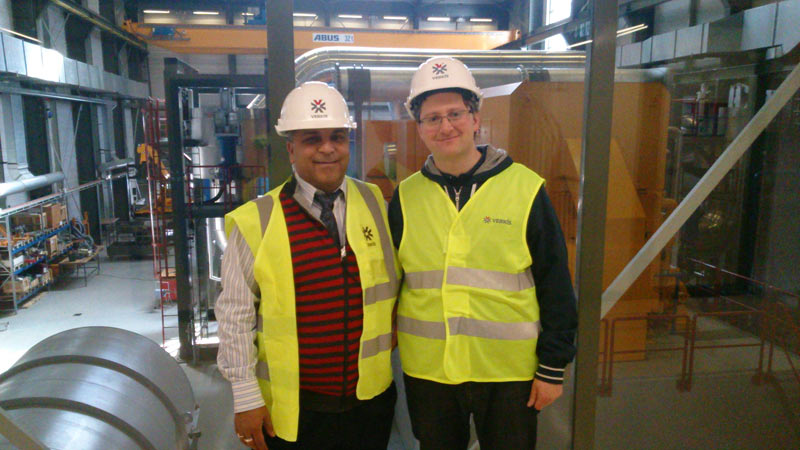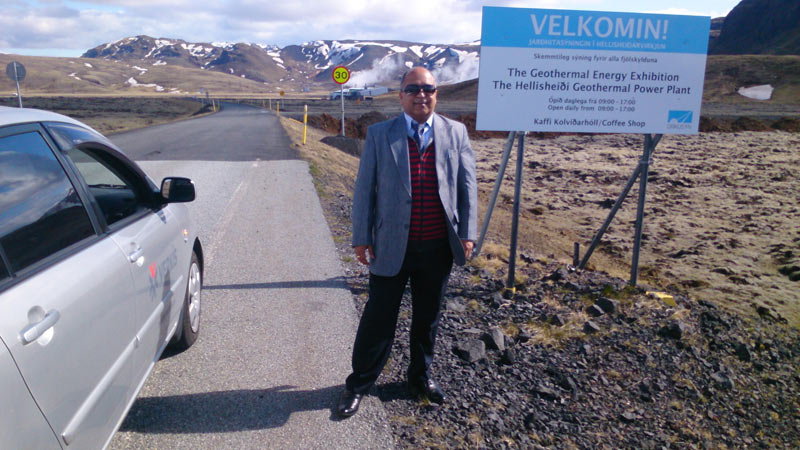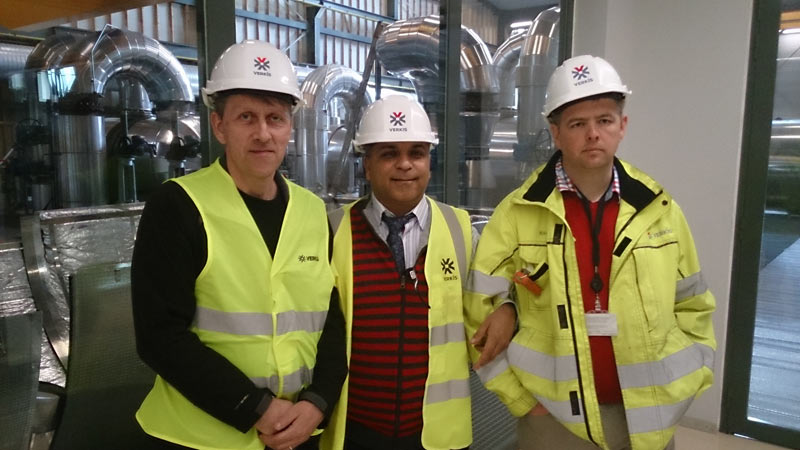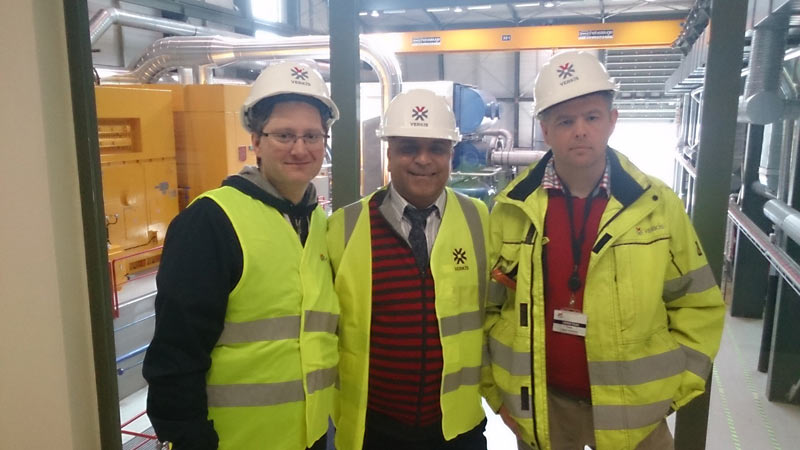 MR. DALIP DUA AND KHPPL CELEBRATE ICELAND NATIONAL DAY.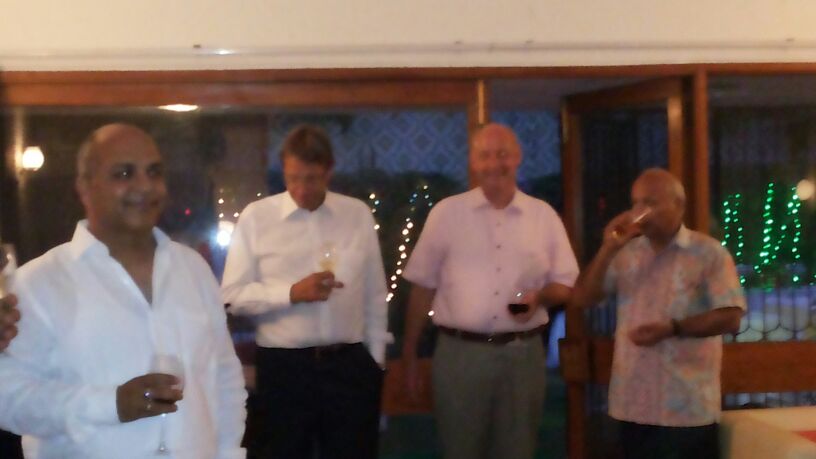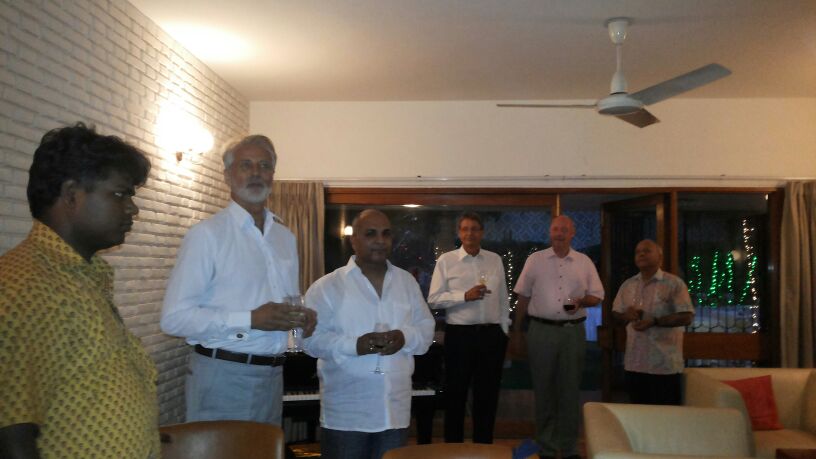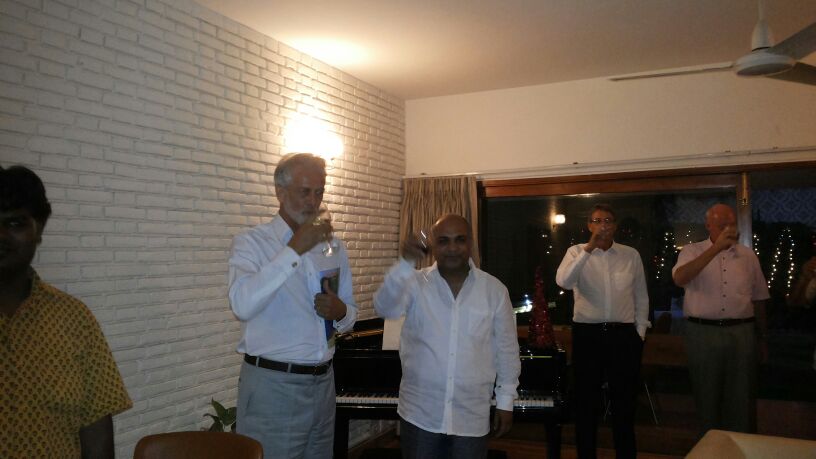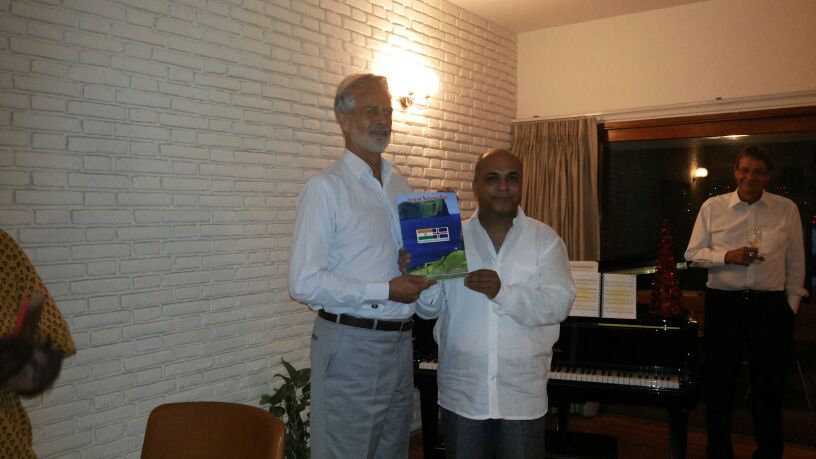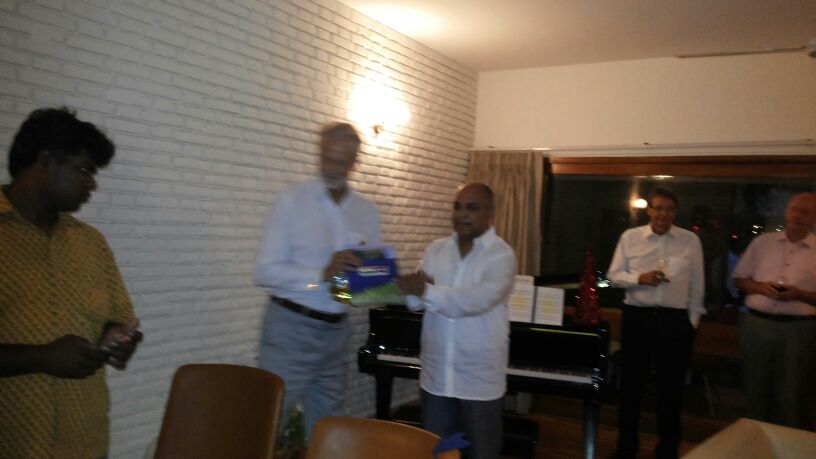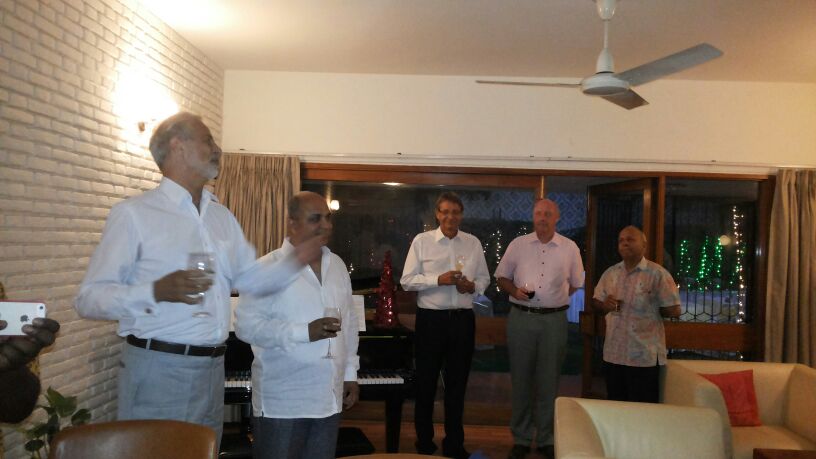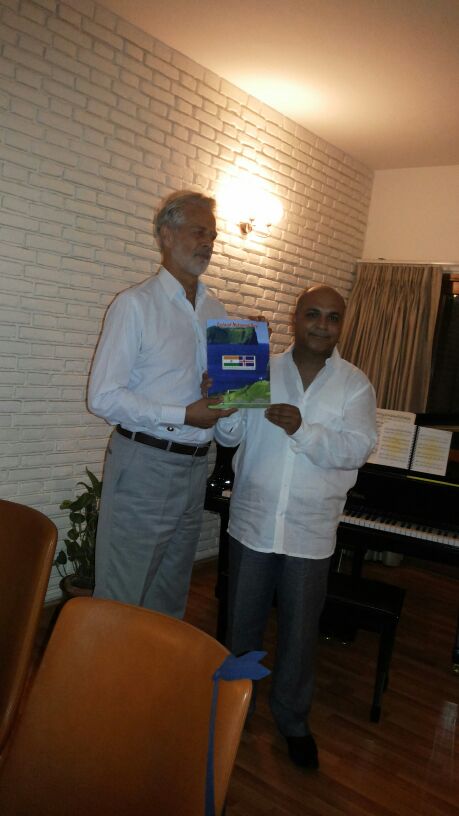 MR. DALIP DUA ATTENDED EMPA EQUITY WORKSHOP IN USA
INDO ICELANDIC BUSINESS ASSOCIATION MEMBERS MEETING ON 3RD FEBRUARY, 2014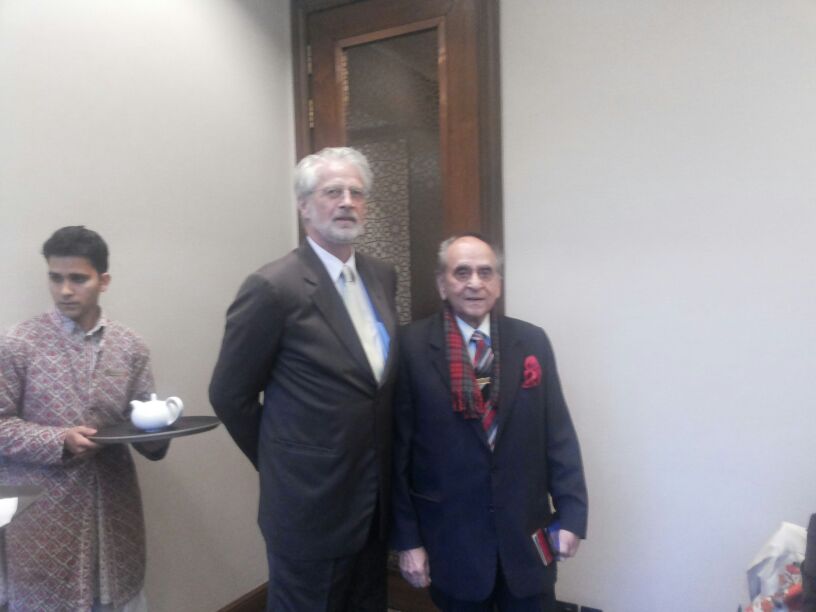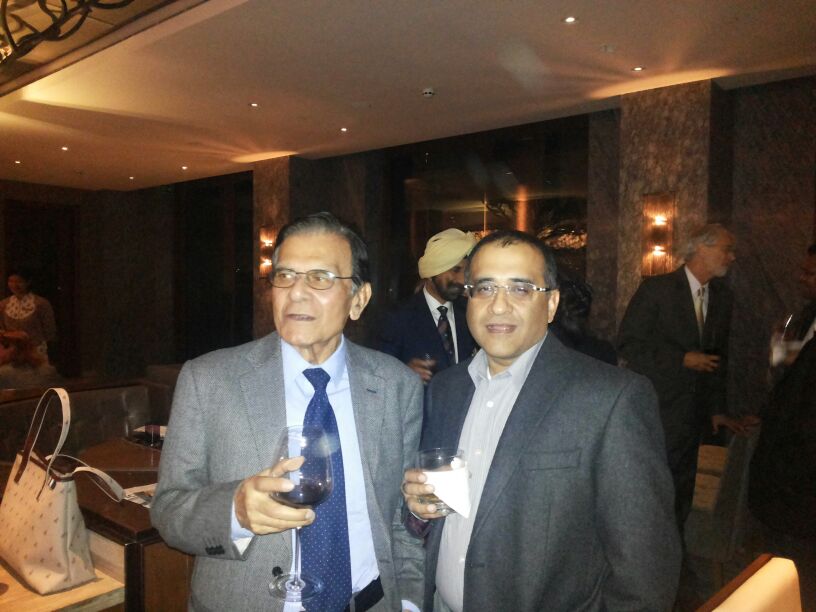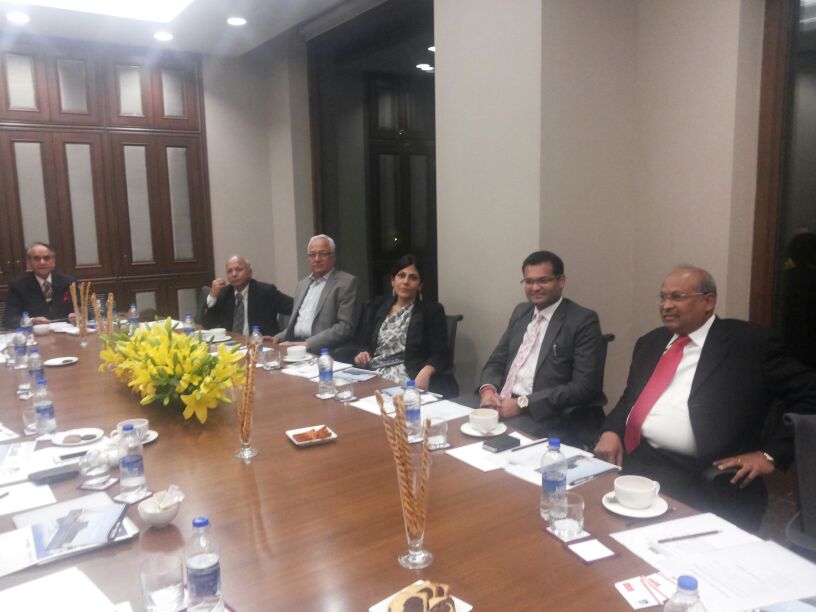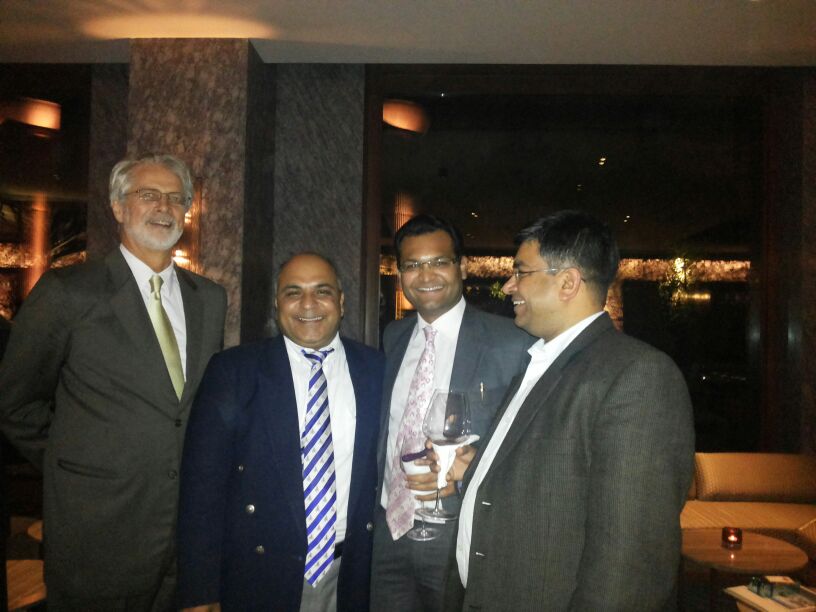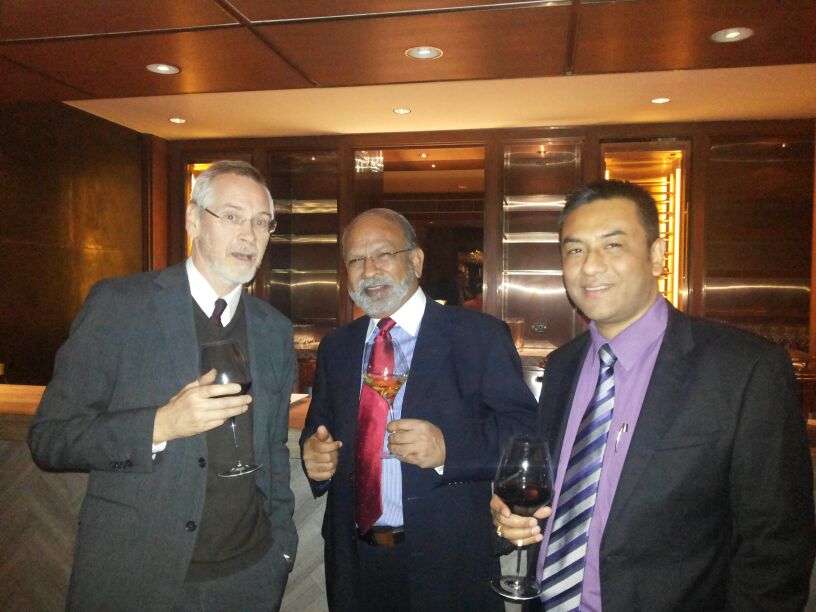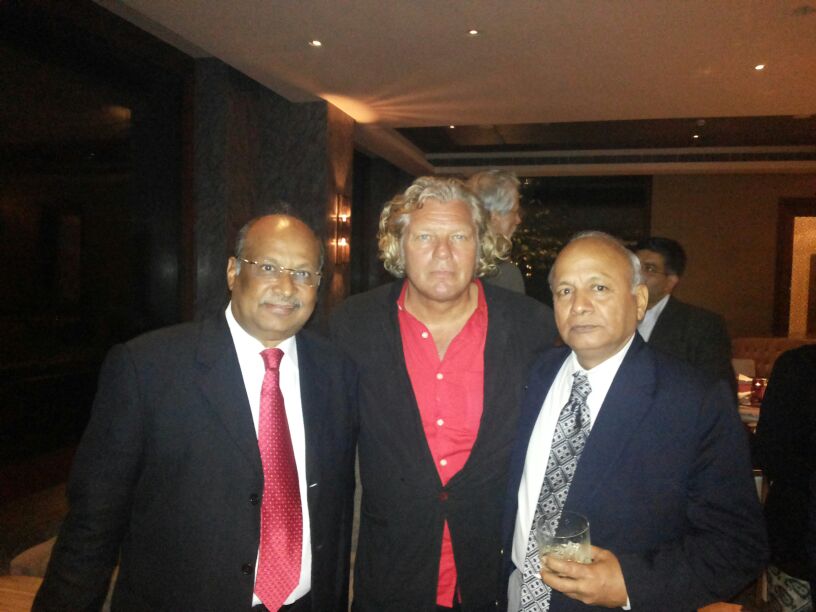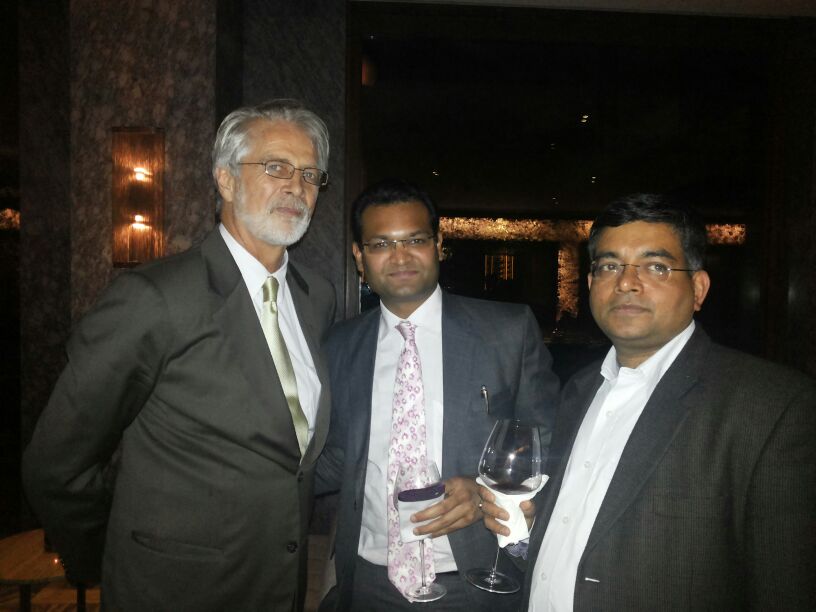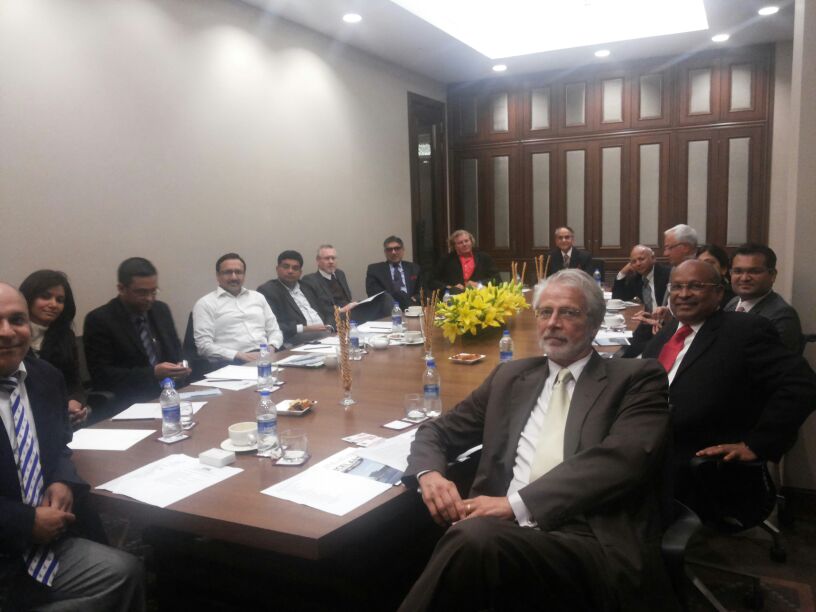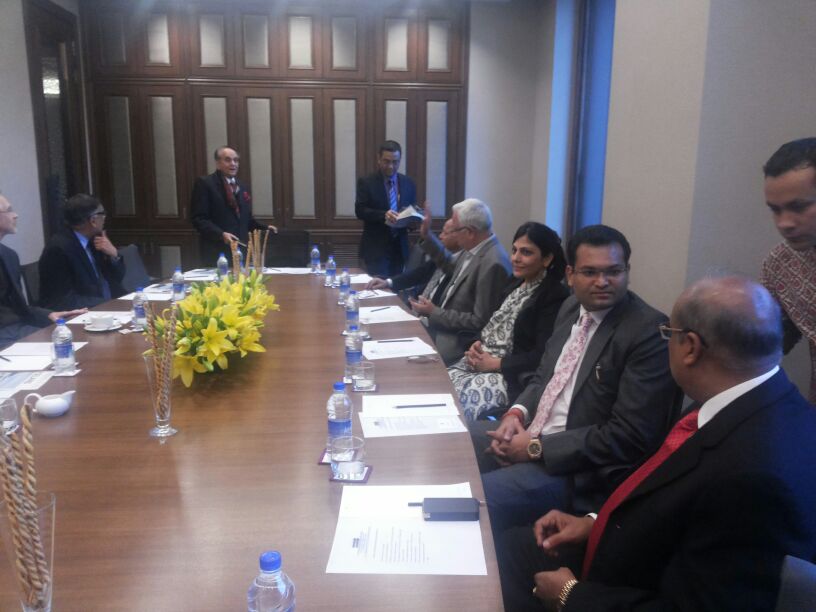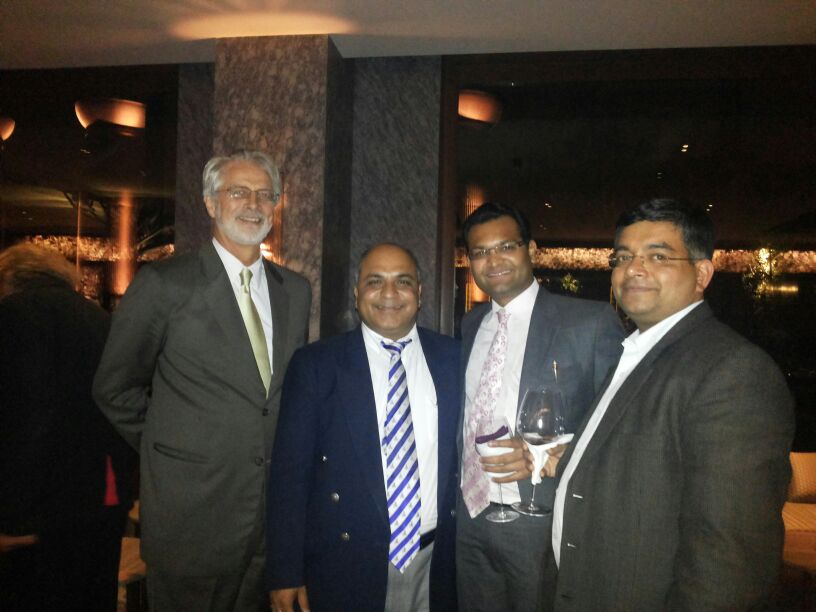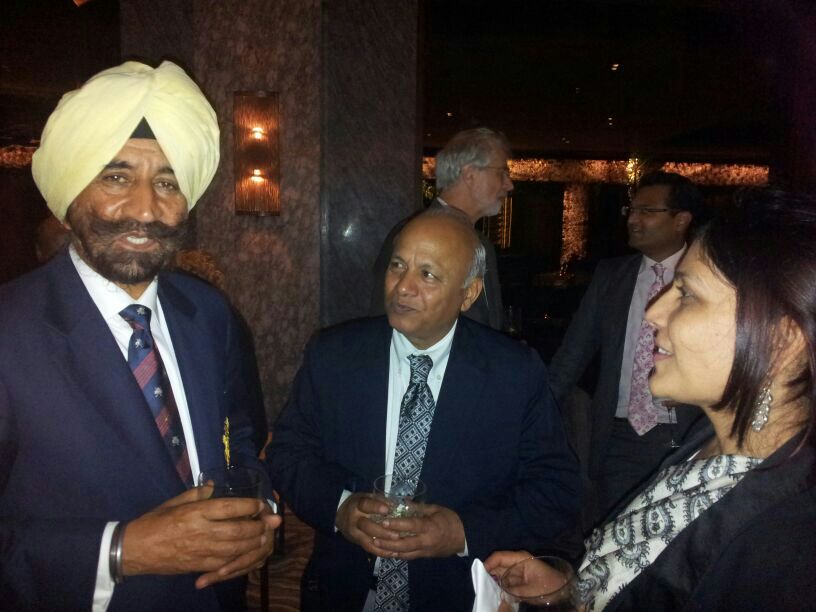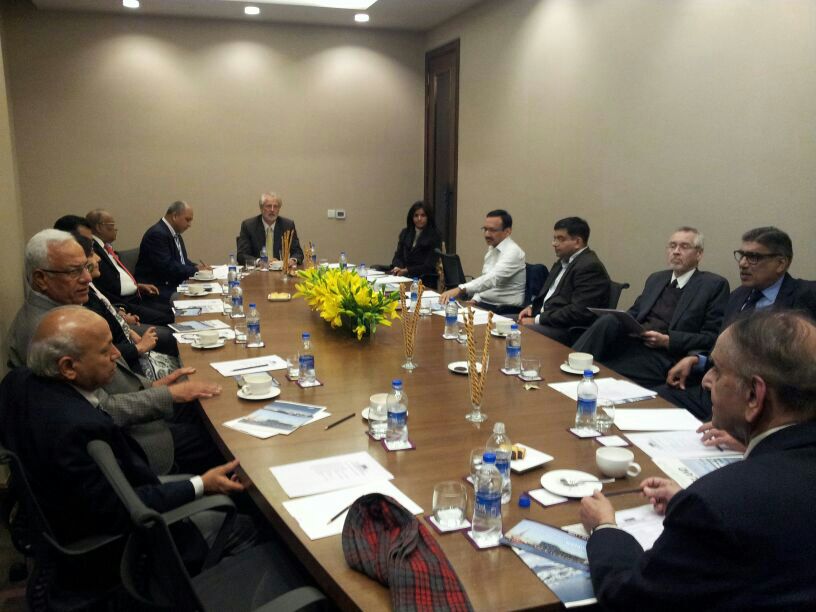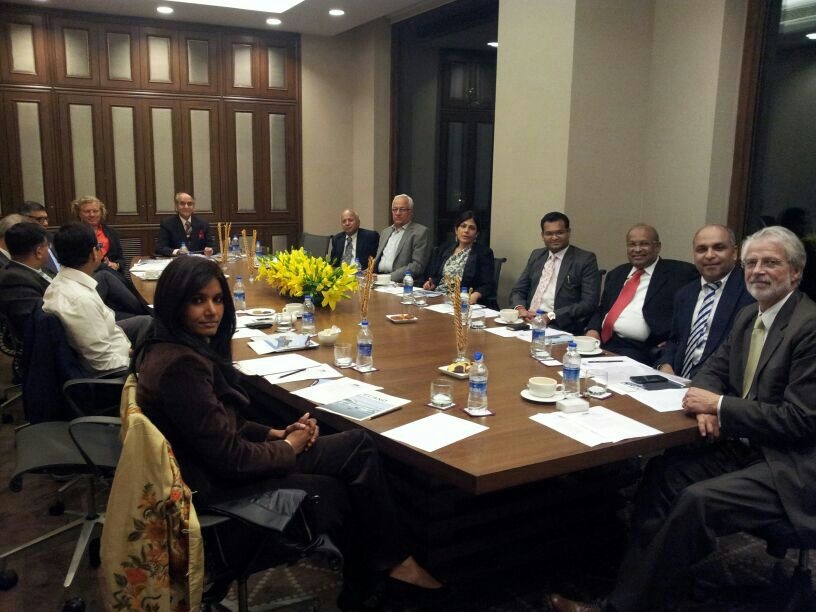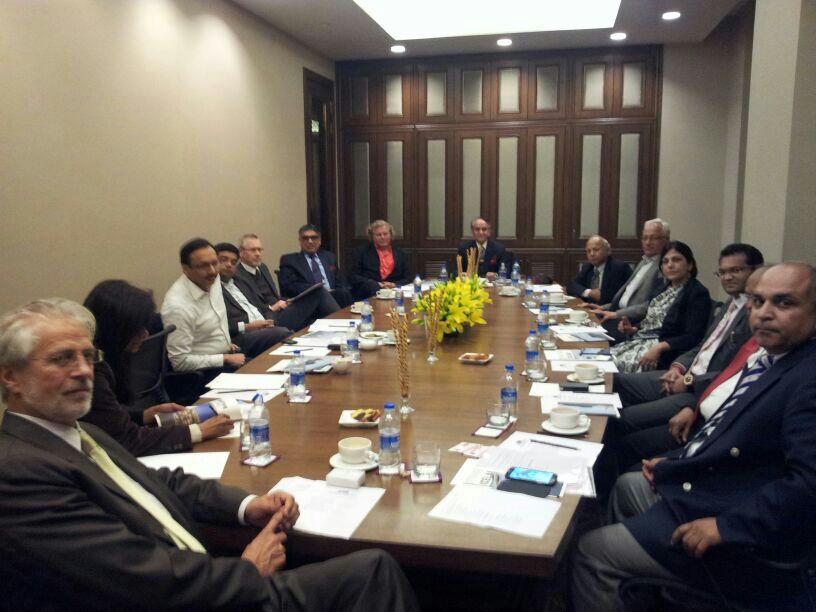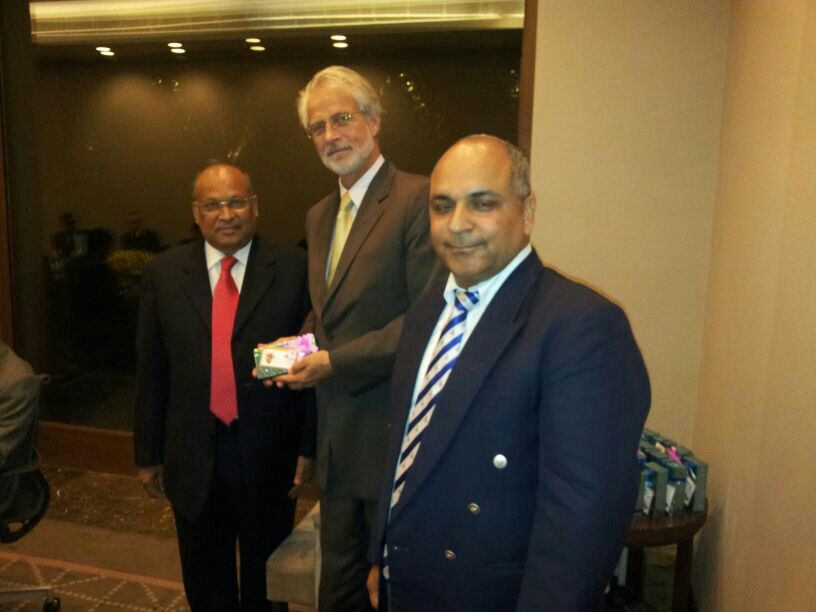 Minister of Himachal Pradesh.

KHPPL IN POWER SUMMIT NEPAL
Investment Meeting in Nepal on 28th or 29th August, 2013
Power Sumit in Nepal in 26th or 27th August 2013
Panel Discussion : Meeting Nepal's Domestic Demand Issues: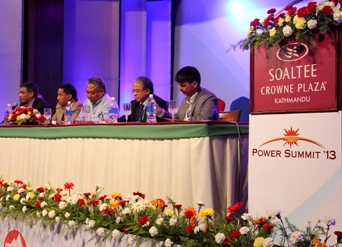 1.
Is there a domestic demand? Can NEA demand forecast be taken as a basis for developing domestic projects?
2.
Are IPPs being crowded out?
3.
How do we implement market based electricity pricing?
4.
Is achieving South Asian Average energy consumption a realizable vision for Nepal? By when?
Panelist:
Prof. Amrit Nakarmi, Dr. Govind Nepal, Dr. Ram Manohar Shrestha, Dr. Krishna Chandra Paudel, Dr. Rabin Shrestha, Mr. Vivek Mishra, Dr. Subarna Das Shrestha, Tuk Prasad Paudel
Moderator: Anil Chitrakar
What is the current demand, and what is it going to be in 2020?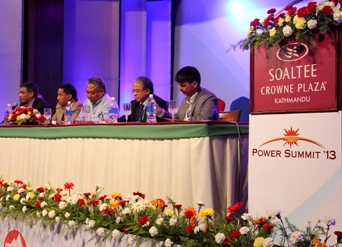 Prof. Nakarmi-
Demand is a complex quantity. Demand depends on two things- the economic growth and population growth. Demand for energy for lighting, cooking, transportation is a complex thing. When we consider demand, we need to look with systems approach- energy demand will depend on what the economic growth is and the population growth is at a certain time.
Dr. Rabin Shrestha –
Demand calculation is a purely economic factor, so it would be quite hard to make an accurate projection.
Dr. Ram Manohar Shrestha -
You use energy for the sake of using services. You need gasoline, electricity etc for the services you need. So forecasting will also need to account of the services that is being used. In a country such as us, almost 60% (number have controversy) have some more or less some access of electricity.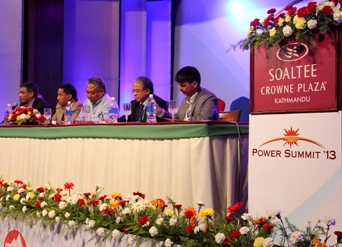 If the government is thinking of extending the electricity service that itself also becomes the factor in demand forecasting. You cannot also ignore the rapid urbanization taking place which needs to be considered when we do forecasting. The structure of economy – such as transportation will also need electricity. It may not be feasible now but it has to be taken account. Around if 30% transportation of Nepal can be shifted to electricity transport, that itself will require another 800 MW by 2015.
Narendra Prajapati:
Do we create demand or do we forecast demand? Looking at the load shedding hours we need power but look at PPA, it has been held. If PPA are not incentivize they will not stay here. The current allocation of finance by the government is good, but where will the money go? To harness private sector or for the government agencies.
Dr. Ram Manohar Shrestha -
How credible is the demand forecast process? How transparent is it? The Thai government has an independent load forecast committee which is represented by industry, academia, private sector-a diverse group of stakeholders and experts. The process in Nepal is not transparent and responsible like that. Crowding out of IPPs is a consequence of bad pricing. The NEA regulates the pricing of electricity which could be creating the crowding out effect. Unless pricing strategy will be designed for both retail as well as buying the continue problem may exists.
Prof Namarmi -
Crowding out is a very complex issues. Monopsony has only one buyer. There has to be more avenues to sell. The tariff issues also a big issues. In Bombay reliance is providing electricity to Maharastra Government. They are using price variation mechanism for the market.
Mr Rabin Shrestha-
Crowding out effect is not related to the demand forecast. A factory in a remote village with too many prospective laborers wanting to work for the factory is a typical case of monopsony. The solution to this is setting up another factory. Similarly, there is a need for regulation that prevents such monopsony in the power sector in Nepal.
How should we be using pricing more effectively?
Rabin Shrestha –
In order to achieve a competitive price, one should have access to the market. The first thing is you need an open access system. IPP should be allowed to IPP do not necessarily sell it to NEA. Market based pricing originates creates better pricing, which may call for reform of NEA.
Prof. Manohar –
Pricing is a complicated and sensitive issue from investor social and political angle. What is the willingness to pay? Willingness to pay comes from the user side. Residential will have different willingness to pay than say commercial or industrial side. How much are the supplier's willingness to sell also comes into account? I think supply demand side has to be balanced. Nepali policymakers should taken into account the cost of selling electricity during the dry season and the wet season. People who are in disadvantaged group should perhaps gets some consideration and benefits.
Is achievement South Asia Average energy consumption a realizable vision for Nepal? By When?
Narendra Prajapati-
We are at the lowest bottom. Our average per capita is 100 KwH where as rest of SA is much higher.
Prof. Manohar –
IPPs are being crowded out- the NEA forecast model was prepared 10 years ago, but we see that the model is working still. Why? Because a big percentage of the population is working abroad. NEA fears that it will go bankrupt with the new model we are developing. NEA should be focusing on the peaking generation plants, but NEA supported Run-of-river type projects, due to which we will face shortage during peak times. The NEA should go for a new forecast model.
Robin Shrestha –
We do not have an energy policy. We need a road map. I am not very clear on what the Government view is on reducing fossil fuel, or biomass. Energy efficiency, energy mix are all a factor of energy policy. Such roadmap also has to change as we move on.
Prof. Nakarmi-
The government needs an integrated energy policy. What do we want to for powering households, how do we power industries. International Energy Agency has said that at least 800 KWh of energy by 2030.

IHA's Richard Taylor discusses Hydroelectric Power's place in upcoming World Energy Congress.
" KHPPL Presence in Roundtable on Business Integrity and Compliance for Engineering & Construction Sector - Mr Dalip Dua was recognized by U.S. Deptt of Commerce & CII"

U.S. DEPARTMENT OF COMMERCE AND CONFEDERATION OF INDIAN INDUSTRY RECOGNIZE MR. DALIP DUA KRISHNA HYDRO PROJECTS PVT LTD FOR SUCCESSFULLY PARTICIPATING IN THE BUSINESS INTEGRITY AND COMPLIANCE ROUNDTABLE FOR THE ENGINEERING, CONSTRUCTION, AND INFRASTRUCTURE SECTORS, HELD IN MUMBAI, INDIA ON 30TH JULY 2013.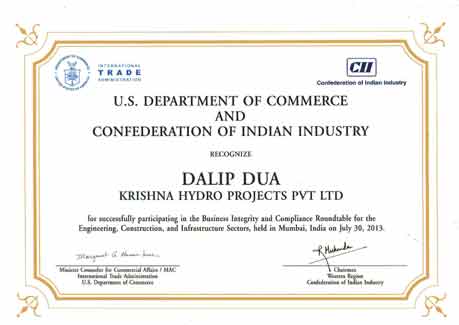 Mr Dalip Dua from KHPPL participated in Energy Program of CII where he heard Mr Montek Singh Ahluwalia on Government of India extensive Plans of Energy Security as "Sustainable Hydro Development - One of the important module".

Uttarakhand a case against hydel power.

Mr.DalipnDua and Mrs. Soniya Dua Participated in IHA.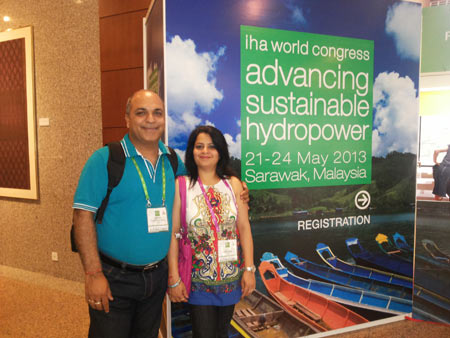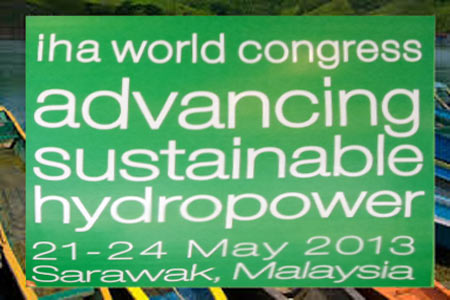 Summarised Session in International Hydro Association.
Interactive Session in International Hydro Association.
Interaction with visitors of Sarawak.
Evening with International Hydro Family member.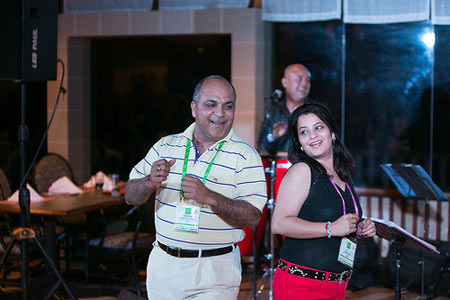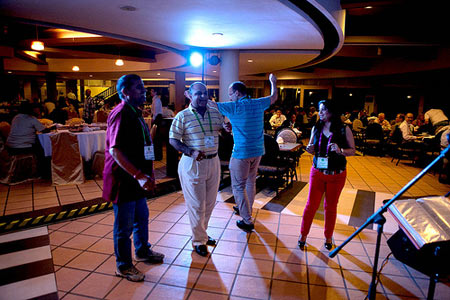 International Hydro Association Participation of KHPPL raises Horizon.

KHPPL proposes knowledgesharing with korean.

KHPPL planning International division.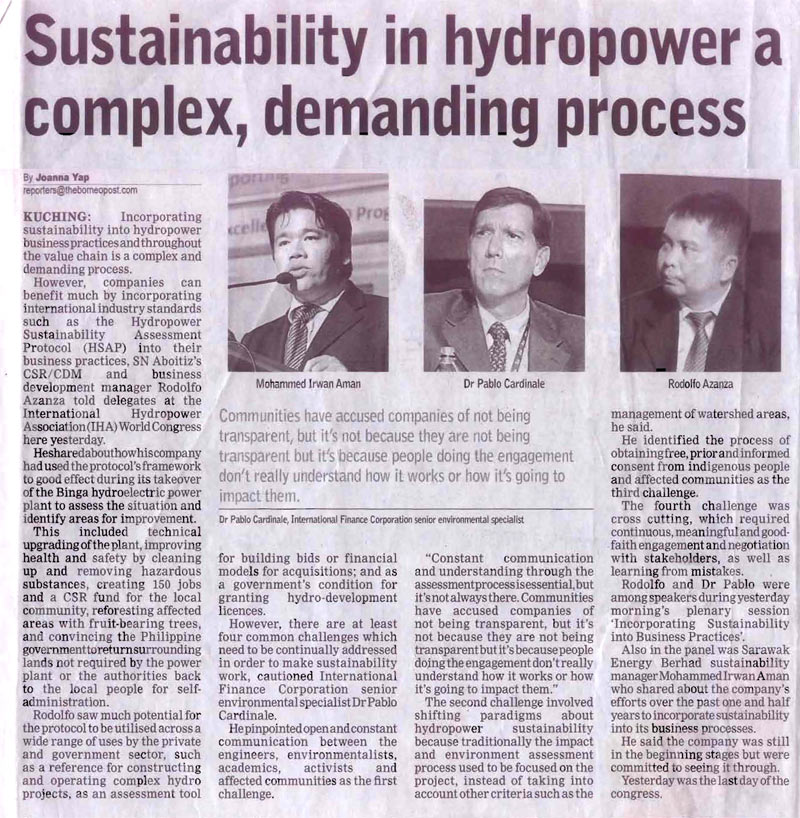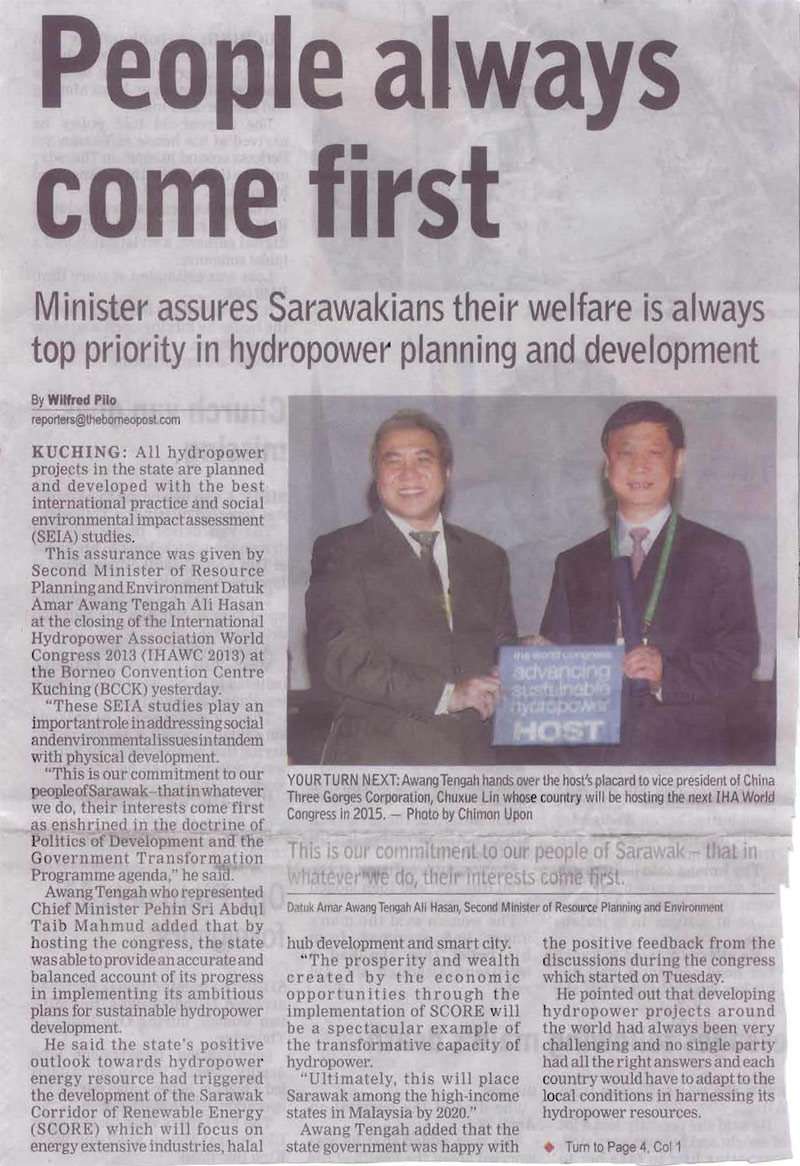 HEP Projects the way to uplift rural communities.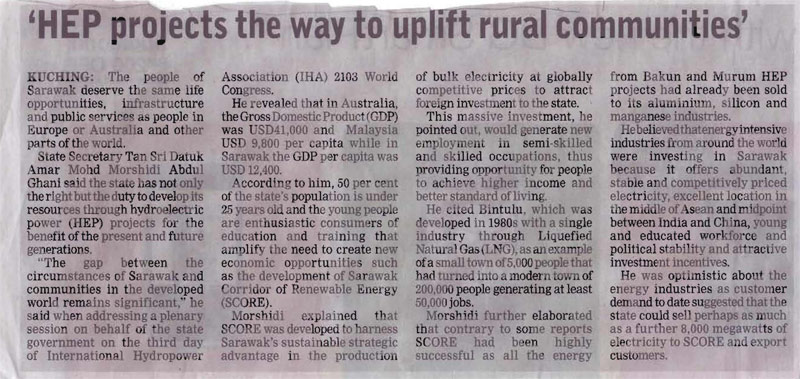 International Hydro Association goes to China in June 2015.
Hydro Power Transforming China's Growth & GDP Significantly, the growth of a nation depends on the reduction of fuel Import envisaging Energy Security for the country & building sustainable future of next generation. We in India need to look beyond our house & become visionary in "BHARAT NIRMAN".

The inclusive growth & turnaround in economy is Happening & should be stirred with bringing Hydro Mission for creating Green Power for to energize Industrial Houses for Scaling Economies towards Global Competitiveness of Indian Products.

Interaction for Investment in Nepal.

Interaction with Viligors of Sarawak.

Mr. Dalip Dua Appointed CII Renewable Task force member for 3rd Year Consecutively.

KHPPL visits Nepal for Hydro Issues of Connectivity to India and Wheeling Charge??

Governor Delaware USA visits India and Mr. Dalip Dua meets him to understand capital for renewable availability to Indian Projects.

Indo Icelandic Business Association website launched by President of Iceland and Mr. Dalip Dua Participated in the function New Delhi.

Infrastructure Project of Personal Transportation

Unique Technology and Innovative Solution for Urban India, Being Dwelled by Mr Dalip Dua.

Mr Dalip Dua participated in FNCCI Meeting of Hydro Development in Nepal.

River Basin wise Development with inclusive growth of the area were strongly raised by him.
Secondly the connectivity and model of power of sale to government of India are critical issues which need to be resolve before watching to private investment in hydro.

The regulatory resin of banking of policies of power tariff in Nepal to be planed and implement single window for resolution of issues is to be made available for projects above 250 MW with strong intervention of Priminister office.

Workshop on Banking & Financial Closer on Small Hydro Shortly.

International Hydro Association Purposes a Meeting of Hydro Experts on 11th April in New Delhi.

Nepal Hydro Business Development in Focus.

Mr Dalip Dua participated in CII Round Table Meeting New Delhi with Mr Jack Markell (Governor of the State of Delaware, USA) on "Business Opportunities in the State of Delaware".

New Article of Mr Dalip Dua in INTERNATIONAL ASSOCIATION FOR SMALL HYDRO Journal.

Mr Dalip Dua is Appointed as Advisor for Special Projects in Hydro Power for BUSINESS INDIA.

Mr Dalip Dua participated in CII Conference of CEO's Dialogue on Renewable Energy on 5 December, 2012 New Delhi.
The interaction was with stalwarts of Industry as well as Government of India Officials - Mr B K Chaturvedi Member Planning Commission and Mr G B Pradhan Secretary MNRE. The points raised by Mr Dua in discussion were:
(1) Timely deployment of CAMPA and CAT Plan Money by Forest department & MoEF for balancing sustainable development of Hydro Projects and River Basin Stabilization.
(2) Taxation Related to Labor Cess 1 % of the Project & Entry Tax of 2 % actually reduce cash flow to the project rather state governments should facilitate Small Hydro Developments as projects bring inclusive growth of the area. LADF is already paid by IPP during Construction and Operations.
(3) The Renewable Energy Certificate Mechanism needs a long life of 2 years and clarity of Bankability of Instrument for acting as catalyst in developments of Renewable in India.
(4) Government of India to plan Time Charter of all clearances within the concern departments for expediting developments of Renewable Power Sector.
(5) Training programs related to the development procedures to District Authorities and concerned departments will go long way in reduction of Development Schedule. The optimum planning of Development procedure by Directorate of Energy will deliver projects on time and reduce gap of shortage of Power.

Mr Dalip Dua participated in CII - ANDRADE GUTIERREZ Meet : Interaction With Mr Luiz Inacio Lula da Silva, Former President of Brazil on 23 November 2012.
The discussion was very good & it was highlighted by Mr Dua that White Coal of India is of Immense Importance for Economy Building i.e. Hydro-Electricity  which Mr Selva supported as White Coal are Boosters for the Indian Power Sector in the present scenario

Paper Presented by Mr Dua on Energy Security by Small Hydro in India Tech Foundation

NEW ERA OF WHITE COAL IN NORTH INDIA
Conference of CII in Chandigarh 12th of October 2012 on Power Reforms for North India : Target 24 X 7 Electricity for ALL
The meeting was focused towards Power for All in North India and the policy changes required in Power Sector for achieving the target.The development of Large & Small Hydro Projects in North India have taken the Front Race as non - availability of Conventional Power Generation Resource. "NEW ERA OF WHITE FUEL IN INDIA"

KHPPL visits EPE of Rio de Janeiro Brazil to understand Long Term Energy National Plan of Brazil 2030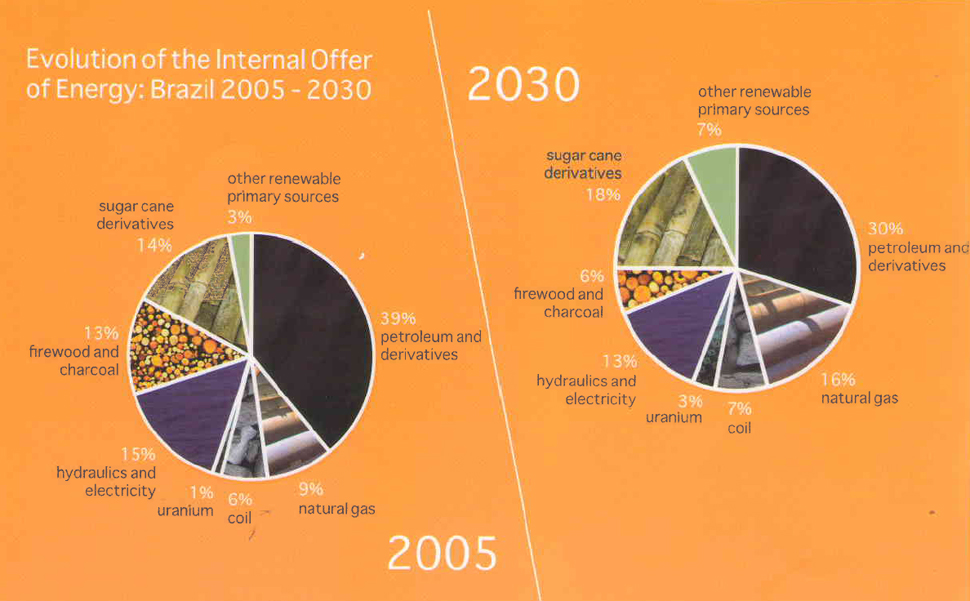 KHPPL Synergy with International Reputed Construction Companies for Turnkey EPCM Contracts in Hydro

KHPPL PRESENCE IN BRICS CONFERENCE 2012
From the Desk of MD :Envisaged growth of world depends upon BRICS Development & Europe will also see the growth thru BRICS.
The scenario of power sector in India is changing for good as individual man attitude toward Power Payment has increased. This attitude change will bring developer comfort in  up surging the projects.
The PPP model is going to be a success story in Power Sector.
Krishna Hydro Projects envisaging a PPP model for leading PSU's of GOI for Green Power.

Economic Reforms & PROJECTIONS of 12th FIVE YEAR PLAN

A Step Towards Power Trading  : Workshop with IEX